Bliss :
Poetic Waxing Wax Strips Face
OmarosaOne, 18. Dec. 2014
I followed the directions and these wax strips just doesn't work. It removed only a couple of hairs.The only ...

read more
Aromatic Milk Feet Bath
2 cups od whole milk, 1 cup hot water, 3-5 drops of vanilla or lavender or peppermint essential oil
Mix all ingredients in a large bowl (big enough for your feet). Soak f...
read more
Coffee Super Moisturizing Body Scrub
1/4 cup sugar, 1/4 cup ground coffee, 1 tbs olive oil, 2 tbs coconut oil, 1 tbs sea salt
Recipe is simple. Mix dry ingredients together, coffee, salt and sugar...
read more
xxxxxxxxxxxx DECEMBER GIVEAWAY xxxxxxxxxxxx 1/ RATE, REVIEW, TAKE YOUR PRIZE! This month is everybody rewarded. Rate + review your favorite products and you will automatically get cool gift. Lips stickers/tattoos in 3 different designs. Plus you will be entered to win GRAND prize worth $169. How to do it? Sign in as Hot Beauty(at the top left corner on our site), go to reviews and review any product you like. 2/Last day of contest we will randomly select one WINNER. Plus all participants will get 3 different lip tattoos. 3/ Price is holiday red makeup bag filled with cosmetics products as lipstick by Estee Lauder in Sunstone, set of 6 lip glosses by MK, mascara by Clinique, Shimmer by Becca,4 samples of lipsticks by Clarins + small lip-brush, and full-size eyeshadow in Nude Shimmer by Lancome. 4/ Winner will be contacted by email. 5/ No purchase necessary to win. 6/ Giveaway ends 12/31/2014, Picture of the price you can find at our free app. You can download it from app store or directly from our site. HAPPY HOLIDAYS TO ALL!!!
xxxxxxxxxxxxxxxxxxxxxxxxxxxxxx
We all have people in our lives who stay out late. Whether it's because of their job, traveling, not sleeping, or just needing to take away the tell-tale signs of a wild and crazy night, these patches get rid of tired eyes in an instant! Like an energy drink for your eyes, this instant brightening treatment is 'eye'-deal for those who want to fake a full eight hours. Contains 3 forms of glow-inducing oxygenation, antioxidant vitamin C, puff-pummeling cucumber extract. Try Bliss Triple Oxygen Instant Energizing Eye Mask. If you want to buy, or to get more detail information, please click at the picture.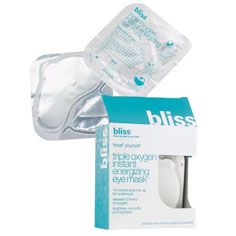 THE BEST!!! RetAsphere 2-in-1 Retinol Night Cream. Get to the root of the wrinkle™ with Kate's dramatically different Retinol treatment! Formulated with a patented Carrier System, this 2-in-1 Retinol Night Cream is designed to gently infuse the skin with pure Retinol to help diminish the appearance of wrinkles and even out texture and skin tone. Try it now. For more information or to buy, please click at the picture.
Save 50% off for limited time. POP Beauty Liner Cake Kit includes: Beauty Liner in Cake Darkness, the powder eye liner palette 5 in one! Create a smooth fine line by using a wet or damp brush or use dry brush for a soft smoky line. POP Beauty Sparkle Sauce, A sparkling shadow and eyeliner sealant that makes any shadow water resistant and crease free, seals loose glitter or shimmer on the lid, and adds a golden glow to any eye shadow. For more info or to buy, please click a the picture.
Save big on our huge selection of GNC supplements at drugstore.com.
Mystic Mauboussin Pure Perfume Concentrates - A rare oriental fragrance, like a gemstone, Reveals endlessly light and mystery. Golden fruits : bergamot and mandarin, Lush flowers : jasmine, peach and ylang, Rare woods : patchouli, santalwood, amber and vanilla. Facetted like a diamond, the bottle is iridescent. A modern rocking toy, it spins and whirls away... For more info or to buy, please click at the picture.
Great as a gift. Kate Spade Saturday + Bliss baby it's cold outside winter skincare set Snowflakes are pretty but flaky lips and skin? Not so much. Get ahead of old man winter with exfoliation and hydration helpers plus the cutest of all cases for beautiful holidays at home or on the go-go-go. For more information and great promo price, please click at the picture.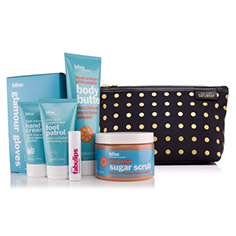 Sunday Riley Artemis Hydroactive Cellular Face Oil is fantastic! A lightweight oil that balances and tones. Artemis Hydroactive Cellular Face Oil is perfect for those with oily skin types and anyone seeking an incredibly light face oil. It's also ideal for use during the summer or in warmer climates. Enhanced with antibacterial, clarifying lemon myrtle oil and toning pink grapefruit, Artemis Oil sinks in quickly and leaves skin balanced and clear For more information and great promo price, please click at the picture.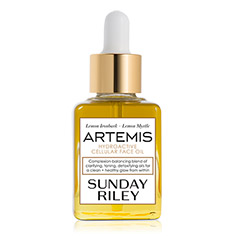 Try Angellift Dermasome Moisturizing Relaxant. The Only 'Oil Free' & Preservative Free Encapsulated, Lifting Moisturizer. Dermasome is a deep hydrating, all natural, botanical based serum that uses organic extracts to hold water molecules together similar to aloe plants and succulents. Dermasome is manufactured through liposome technology allowing for extended shelf life of natural botanicals without the use of harmful oils or preservatives. This small bottle can last over 60 days when used every day. The clear gel contains all natural moisturizing agents. Each white sphere contains active botanical extract for dermal relaxation and aging line treatment. Each sphere contains botanical extracts sealed for freshness and effectiveness. For more info or to buy, please click on the picture.
We have compiled ten coveted shades into one sleek, chic collection for a classic, polished look that ll take you through the seasons in style. Only the best for the best. These stunning, iconic colors for eyes, lips and cheeks all wrapped up in a slim travel makeup clutch will instantly elevate your makeup wardrobe... and guarantee youll always be a perfect ten. For more information or to buy, please click at the picture.
Shop for all those New & Exclusive items at SpaceNK
FANTASTIC PRICE!!! Leading edge anti-aging phototherapy treatment technology is now available for just $1 per day. illuMask is clinically proven to reduce the appearance of fine lines and wrinkles. illuMask Anti-Aging Phototherapy Mask includes: Mask 3 Controller 6 4 Alkaline batteries With illuMask you can expect: Younger looking skin 1 Visibly brighter, clearer, smoother, more radiant skin 3 Reduction in the appearance of fine lines and wrinkles 5 Improved skin tone and texture 4 Firmer, more elastic skin Visibly brighter, clearer, smoother, more radiant skin in just 15 minutes every day. What is phototherapy? Phototherapy is a safe and effective skin care technology that uses good light to treat skin conditions. For decades, it has been used by top dermatologists, spas and skin clinics. For more information and price, please click at the picture.
ALTERNA CAVIAR Repair RX Instant Recovery Shampoo is clinically proven to reduce breakage by 95%, with instant improvements in strength, frizz control, softness and; shine. Formulated with Strand-Building Proteins to rebuild, resurface and restore each individual strand of hair from the inside out. Hair is left damage-free. For more information and price, please click at the picture.
NuFACE Trinity Facial Toning Device is beautifully designed with a smart skin sensor and interchangeable treatment heads to bring a variety of spa-quality therapies to your home. A revolutionary, FDA-cleared device for facial stimulation that gently and effectively improves your skin's appearance. In the same way we strengthen muscles throughout our body to improve tone, the NuFACE Trinity uses microcurrent technology to gently and effectively stimulate your skin - improving your appearance. Ideal for – Beauty Seekers who want to lift, tone and contour- lift jowls, contour jawline, reduce nasal labial folds and wrinkles, lift eye brows, open eyes. Need we say more? For more info or to buy, please click at the picture.
Skinceuticals Phyto Corrective is optimal for sensitive or problematic skin, this light oil-free gel contains botanical extracts with anti-inflammatory and antiseptic properties to help soothe and calm irritated skin. Phyto Corrective Gel also contains natural alternatives to hydroquinone and other chemical skin lighteners to help diminish the appearance of brown spots and promote a clear, fresh-looking complexion. For a GREAT promo PRICE and more information, please click at the picture.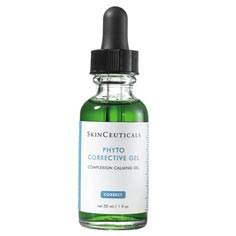 Great Wellness Women products at SpaceNK